K-12 – Educating the Next Generation
Education is a high priority in Southern Arizona. Complemented by a K-12 public education system of 63 districts with over 236,000 students as well as 149 charter schools and more than 117 private, self-regulating elementary and secondary schools, Southern Arizona's well-developed education infrastructure maintains an open ear to the needs of the business community.
For 2020, charter school Basis Oro Valley and public school University High School ranked No. 18 and 22, respectively, and charter school Basis Tucson North ranked No. 48 on U.S. News and World Report's list of the top 100 high schools in the country. Other highly-ranked schools in Arizona from U.S. News and World Report include Sonoran Science Academy and Catalina Foothills High School. In addition, Basis Tucson was lauded as a national model in education in the acclaimed documentary "Two Million Minutes: The 21st Century Solution."
Primary, secondary, university, vocational, and continuing education institutions in Southern Arizona all contribute to the goal of providing a qualified workforce. The region's educational system reflects the community's diversity, offering programs at all levels that meet the needs of both student and employer.
Southern Arizona has a healthy high school graduation rate and growing college enrollment statistics. A highly educated population is an important attraction for companies that require a highly-skilled workforce. The amount of the population with bachelor's degrees is an indicator that companies in high wage industries use to gauge the skill level of the local workforce. 62% of the population of all four counties in Southern Arizona have continued their education at the collegiate level, and 35% have an associate's degree or higher.
To evaluate schools in Tucson and Southern Arizona, use this handy tool:  www.educationevaluator.org
Joint Technical Education District (JTED)
The Pima County JTED is a public high school district that offers premier, tuition-free Career and Technical Education programs to sophomores, juniors and seniors. They serve students from public, private, and charter schools, and students who are home-schooled. JTED also serves students who have not earned a diploma or GED and are under the age of 22. Students may attend JTED classes at one of our Central Campuses, located throughout Pima County, or at one of the satellite locations which are located at all public high schools in Pima County, Santa Cruz Valley, and in Mammoth San Manuel. This program is unique to our region and is a refocus on the types of vocational skills employers in the region need to succeed.
Higher Educational Institutions
The University of Arizona

The University of Arizona (UA), with a mission devoted to excellence in teaching, research, and public service, serves 42,000 students. The UA is a premier, public research university. The National Science Foundation (NSF) ranks the UA 19th in research and development expenditures among public universities and colleges, and 33rd among public and private universities and colleges.
U.S. News & World Report ranks the UA among America's Best Colleges and the Princeton Review lists the UA as one of "The Best Western Colleges." The UA ranks No. 50 in the world and No. 37 nationally according to the Center for University World Rankings. The UA is one of the nation's top producers of Fulbright Scholars and has high-ranking schools of business and pharmacy (Eller College of Management and the College of Pharmacy, respectively). The UA is one of Southern Arizona's largest employers with 15,530 employees.
The UA College of Engineering offers many outstanding engineering programs, awarding 458 bachelor's degrees, 158 masters degrees, and 56 doctoral degrees in 2015-16. Arizona Center for Innovation, located at the UA Science and Technology Park, is a high-tech incubator that focuses on important developing areas including aerospace, advance composites, information technology and the life sciences.
Source: UA Fact Book, 2015-16

Arizona State University

Arizona State University is recognized globally as a top-ranked knowledge enterprise focused on solutions to society's greatest challenges, advancing a better life for all. ASU has developed a new model for the American research university, creating an institution committed to excellence, access and impact — the New American University. ASU's charter, adopted in 2014, is the blueprint of that transformation: ASU is a comprehensive public research university, measured not by whom it excludes, but by whom it includes and how they succeed; advancing research and discovery of public value; and assuming fundamental responsibility for the economic, social, cultural and overall health of the communities it serves.
Over the last 10 years, ASU has emerged as one of the country's fastest-growing research universities among those with $100 million+ in annual research expenditures — ahead of Harvard, Yale, Duke and others. It is in the top 10 in U.S. for total research expenditures among institutions without a medical school, in the top 5 in U.S. for interdisciplinary science total research expenditures, in the top 10 in U.S. Department of Health and Human Services funding among all U.S. institutions without a medical school and in the top 10 in U.S. for NASA-funded research expenditures.
U.S News & World Report has ranked it the #1 college in the U.S. for Innovation three years in a row, ahead of #2 Stanford and #3 MIT. U.S. News & World Report also ranks more than 40 ASU programs — including engineering, business, science, public affairs, law and education — in the top 25 in the nation. It also ranks ASU #4 for its online undergraduate degree program. Click here to see all of the rankings.
With an enrollment of 103,000 students based at 5-Phoenix area campuses, statewide and online, ASU awards over 23,000 degrees annually. ASU also has the largest number of engineering students in the nation with over 20,000 in various programs.
ASU has had a presence in Tucson and the surrounding area for 48 years. This includes ASU's School of Social Work, with over 140 students based in Tucson. Three areas of growing activity in the Tucson area are engineering, aerospace and defense, and biomedical—all of which are fields of great strength at ASU.
Partnerships in the Tucson area include Raytheon, which relies on ASU for the second highest number of its engineers, the space exploration company World View and Ventana Medical Systems – a Roche Company focused on tissue-based diagnostic solutions.
Source: ASU Community Relations

Northern Arizona University

Northern Arizona University offers a supportive learning environment that empowers all students to become active, responsible, global citizens. With 158 degree programs, NAU provides exceptional opportunities for 31,000 students—in Flagstaff, at more than 20 locations statewide including southern Arizona, and through NAU Online.
NAU faculty and staff have embraced a student-centered approach for nearly 120 years. We continue that tradition, training healthcare workers, educators, and professionals for the careers of tomorrow and mentoring students at renowned research centers.
NAU is the only state university in Arizona accredited by the Council for the Accreditation of Educator Preparation.
The Pathogen and Microbiome Institute is internationally recognized for its work on the ecology and epidemiology of disease-causing bacteria.
The Center for Ecosystem Science and Society is becoming a major global climate research center.
The graduate nursing program is ranked as one of the best in the nation, according to US News & World Report.
The School of Restaurant and Hotel Management was named the 12th best hospitality program in the world by CEO World.
The fields of engineering and health and life sciences converge at the Center for Bioengineering Innovation.
Through its 2NAU Pathway Program, NAU has pioneered partnerships with community colleges throughout the state, including four Pima Community College campuses. 2NAU gives students a seamless, affordable path to transfer from a community college and earn an NAU bachelor's degree in Flagstaff or right here in southern Arizona.
In Tucson, NAU serves close to 300 students who are earning degrees in nursing, industrial leadership, special and elementary education, hotel and restaurant management, counseling and educational leadership. NAU also serves hundreds of southern Arizona residents in NAU Online programs.
NAU cultivates the personal growth and professional success of all our students—with academic programs, research initiatives, public service, and creative endeavors that enrich lives in Arizona and across the world.
Source: NAU, Strategic Parternships

University of Phoenix

The nation's largest private university for working adults has 4 campuses region-wide. University of Phoenix in Southern Arizona offers both in-classroom and online learning for Associates, Bachelors, Masters, and Doctoral degrees in many disciplines, including popular business, education, and nursing programs.
College Scorecard data puts University of Phoenix students in the top 25 salaries after attending among large institutions.
Source: University of Phoenix Website, 2016
Pima Community College

Founded in 1966, Pima Community College (PCC) serves approximately 50,000 students across the greater Tucson metropolitan area at its various locations conveniently spread throughout Pima County. The College offers university-transfer programs, as well as career and technical education/workforce training, , adult basic education/high school equivalency, corporate and customized training, and continuing education courses.
Classes are offered at its six campuses and multiple off-campus locations in a variety of fields, awarding certificates, associate's degrees and dozens of industry credentials. The College meets the needs of its diverse student population by offering evening, weekend, year-round, online, and accelerated courses.
Pima Community College is committed to placing students on the path to success and plays a key role in helping them increase their employability and achieve their individual potential. With a wide range of program offerings, PCC enables students to earn credentials and develop the skills they need in order to have a fulfilling career.
Thanks in large part to advances in technology, workforce education and training needs are changing rapidly. The College is responding by developing six Centers of Excellence (CoE) focused on Applied Technology, Information Technology, Health Professions, Public Safety & Security, the Arts, and Hospitality. The CoE's allow for flexible, high-touch/high-tech training, and innovative learning that students need in order to be prepared to succeed in today's ever-changing, technology driven workplace.
Recognizing that students come to PCC with knowledge gained outside of the traditional classroom, the College offers its Prior Learning Assessment*(PLA) program. Students who apply for PLA can earn college credit, certifications or advanced standing in one of six areas, and are eligible to earn up to 50 percent of the credits required for a program of study.
Pima Community College is invested in the health and growth of the economy in Pima County. The district's program offerings support a range of industry sectors in the PCC Service Area and supply employers with the skilled talent pipeline they need in order to make their business thrive.
Source: PCC Workforce Development
Central Arizona College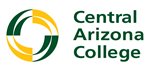 Central Arizona College is a vital and integral part of Pinal County. With five full service campuses and three centers located strategically throughout the region, CAC offers a full array of academic degrees and certificates, online and university transfer courses, career training and personal enrichment courses to 3,000 students.
Source: CAC Website, 2016
Cochise College

Cochise College serves nearly 7,500 students, providing accessible educational opportunities that are responsive to a diverse population and lead to constructive citizenship, meaningful careers and lifelong learning.
Source: Cochise College Website, 2016
Trade Schools
Embry-Riddle Aeronautical University

Since its beginning in 1926, Embry-Riddle has been providing the world with aviation personnel, one student at a time. A pioneer in aviation education, Embry-Riddle continues to be the most highly regarded institution dedicated to the field.
It is the nation's largest, oldest, and most comprehensive aeronautical university. When you enroll in an aviation-related degree program here, you can be assured that you will study within a curriculum that is at the forefront of the industry's developments and demands for the future.
Embry-Riddle has a campus on the grounds of Davis-Monthan Air Force Base.
Source: Embry-Riddle Website, 2016